Golf warehouse Thorndon Superstore
Golf Warehouse Thorndon Quay Wellington is a must for all Wellingtonions, with its central location, easy parking, trundler service centre and state of the art fitting bay with the latest club fitting technology from Foresight Sports. Try out putters on a large indoor putting green and view a huge selection of clubs and equipment in the fully stocked shop. It is truly is a golfer's dream. Our PGA trained staff will provide a comprehensive, personalised and relaxed experience without time restrictions to guarantee you get the best bang for your buck.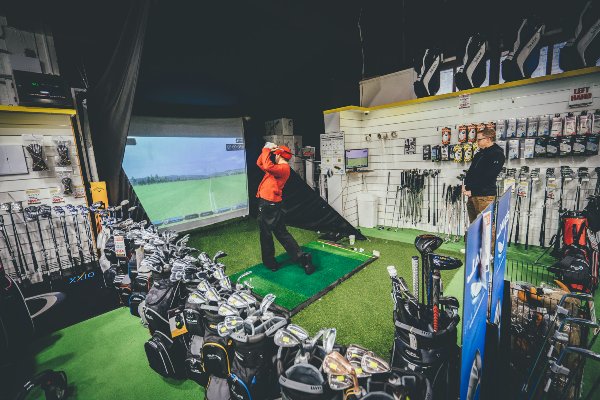 Free club fitting
Play Better Golf with an unparalleled fitting experience & maximise the potential in your game.
A Golf Warehouse Club Fitter will take you through the fitting process and analyse the dynamics of your swing and ball flight using our Foresight Sports GC2 Launch monitors and clubfitting software. This is the most advanced launch monitor technology currently available and is the same system used by the pros!
From this you will receive an unprecedented level of detail about your game along with custom equipment recommendations based on your swing characteristics and stature allowing us to then find the perfect clubs for you swing and budget.
Club Repair Workshop
For that broken shaft or a basic re-grip, we hold a large range of components on hand to get you back on the course as soon as possible. (same day service available upon request)