GoMotorised Electric Trundler Service Center
Golf Warehouse - 3/43 Mount Wellington Highway
Mt wellington 1060
Auckland
New Zealand
GET DIRECTIONS
GoMotorised Trundler Service Centre
Our Professional team at GoMotorised pride themselves in up-to-date knowledge and personalised service in all things motorised. Choosing a motorised trundler has never been easier. With the most comprehensive range on display in store. GoMotorised Golf's Service Technicians can guide you easily through the selection process no matter where you are located in New Zealand. "Going motorised" is the first step to improving your golf and enjoyment of the game. We are proud to have recently been awarded Motocaddy's 2nd best Service Centre Globally
GoMotorised Electric Trundler Service Center
Golf Warehouse - 3/43 Mount Wellington Highway
Mt wellington 1060
Auckland
New Zealand
GET DIRECTIONS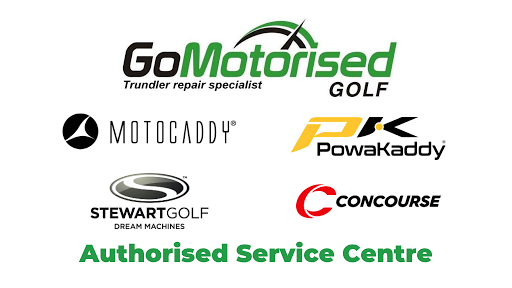 Authorised Dealer
There are a number of motorised trundlers available on the market and it can become confusing, which one is right for me? Only an authorised dealer will give you the correct advice and solution for your motorised golf needs. Avoid buying from "fly by nighters" who are operating one day and gone the next, this can be a costly and time consuming mistake. Avoid the mistake, phone or visit us today!
Warranty
When purchasing a motorised trundler, make sure your trundler comes with an appropriate warranty. Investigate the seller and make sure they have the means and parts to fulfil their promises. Golf Warehouse offer full warranty's on all their products and our qualified technicians onsite can assist with any services and repairs.
Back up and Service
Secure the longevity of your trundler by making sure you get the back up and service you require. Be cautious, many people have purchased unbranded/unknown makes of trundlers and have been caught out and unable to source parts when a break down occurs. The general saying of "you get what you pay for" applies to motorised golf products. Make sure you purchase a known brand of trundler such as Motocaddy, or Stewart Golf where spare parts and expert service is available. GoMotorised has qualified technicians onsite and parts readily available for any services and repair needs.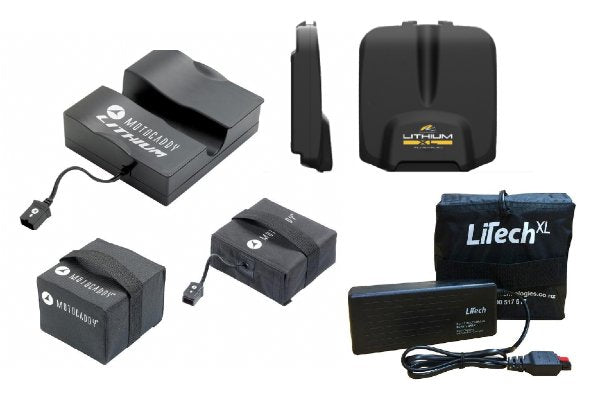 Batteries
Lead acid batteries are no longer lasting the distance – we are finding that the new lead acid batteries are needing to be replaced within two years of purchase. Lead acid batteries are still very, very heavy and take hours to charge. The good news is there is a solution: Lithium batteries are the way of the future, a quarter of the weight, will outlive 4 to 5 lead acid batteries, charge in half the time and they hold their charge after use - meaning you do not have to waste precious electricity keeping a lead acid battery on charge. Make sure your next battery purchase is lithium and take advantage of the many benefits. We are specialist in lithium technology, batteries and chargers with LiTech, Motocaddy, and Stewart Golf options available.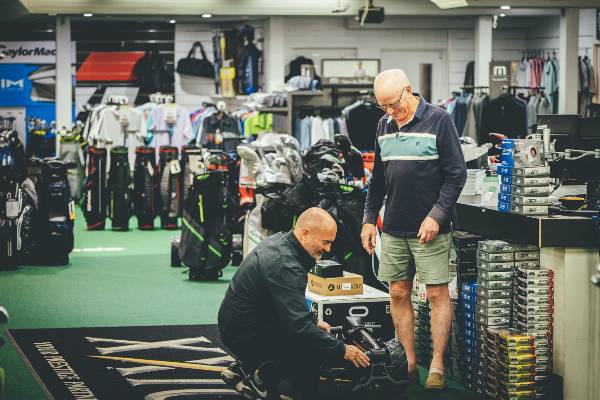 Advice
Seek expert advice, call the team at GoMotorised, New Zealand's only motorised trundler and battery service specialists. Our 'Guru' and head technician Vlad Kasaji has enormous experience in all things motorised and will help see you back on your way in no time at all..

Why wait? Make your good game a great game today. 
Mt Wellington Megastore
Golf Warehouse Mt Wellington MEGA STORE is New Zealand's LARGEST golf retail shop (possibly even Australasia's). Stock to the rafters with deals on everything you need to improve and enjoy...
View Location Details
Contact
Mt Wellington Megastore NZ Performance Lab, Workshop and GoMotorised Trundler Workshop
MORE ON THIS Location
Christchurch
Golf Warehouse Christchurch Superstore is the largest and most heavily stocked golf retail stop in the South Island it is truly a golfers paradise. With two indoor fitting studios featuring...
View Location Details
Contact