Overview
7 days / 6 nights
6 nights 4 star accommodation
5 Rounds of Golf
All airport, land, and golf course transfers
Includes: Excursions as indicated in the itinerary
Golf Competitions
Tour Starter Pack
 A tour for the golfing purist, looking to play some amazing links courses. All courses on King Island and Tasmania are walking only. This is a fast paced tour with time to take in some beautiful scenery along with 2 spectacular flights to King Island and Launceston. This tour will cater for limited numbers due to size of aircraft.  Can be booked in conjunction with Mornington Peninsula tour.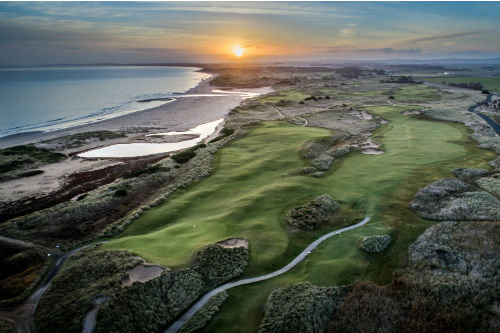 Day 1: Depart New Zealand Arrive Melbourne
Accommodation
Day 2: Golf at Kew Golf Club.Victoria
Accommodation 
Day 3: Flight to King Island. Golf at Ocean Dunes (approx. 10.30)
Accommodation: Ocean Dunes King Island Hotel - Currie.
Day 4: Golf at Cape Wickham, Travel to Tasmania
Accommodation Barnbougle Dunes.
Day 5: Play Golf at Barnbougle Dunes
Accommodation 
Day 6: Play Golf at Lost Farm Barnbougle Lost farm
Accommodation 
Day 7: Travel Home Flight back to Melbourne
Day 1:
Depart New Zealand Arrive Melbourne and clear customs, a driver will meet you and transfer you to accommodation. The rest of the day is free to settle in. Social get together night time to meet everyone.
Accommodation: Punthill Apartments
Day 2: Golf at The Kew Golf Club, Victoria
Golf at Kew Golf Club. A Melbourne club course is a gentle way to ease into golf before tackling the harder courses that are to follow. (Carts TBC)
Day 3: Golf at Ocean Dunes, King Island, Tasmania
Flight to King Island. Depart Melbourne (Essendon) at 7.30am and arrive onto King Island at 8.15am. and check into accommodation  Golf at Ocean Dunes (approx. 10.30) which has added another dimension to the link between Melbourne's great sandbelt courses and the more southern Tasmanian layouts. Ocean Dunes and King Island are emerging as a hot golf destination in a jaw-dropping setting. The course is as strategically layered as it is visually mesmerising, changing with the seasons and the volatile conditions.
Accommodation: Ocean Dunes King Island Hotel - Currie.
At Blue Peaks Lodge you'll find clean and comfortable self-catering motel accommodation, just a short 5 minute walk from the buzz of Queenstown's dining and shopping area. Ski field transport picks up from across the road and free off street parking make it a doddle to get up the slopes.
Day 4: Golf at Cape Wickham Links, Tasmania
Travel to Cape Wickham (am) Have some time to sightsee King Island in the afternoon and what it has to offer. Located on King Island in the middle of Bass Strait, Cape Wickham, ranked #24 in the world by Golf Digest (January 2016), is a unique and beautiful place, remote today but even more so when its famous lighthouse was built in 1861. The golf course is located next to the lighthouse and the iconic structure is visible throughout the golf course and is prominently viewed from the clubhouse. Depart King island at 5.30pm and arrives Launceston at 6.40pm. Transfer to accommodation at Barnbougle.
Accommodation: Lost Farm Lodge @ Barnbougle - Tasmania
Stay on-site and enjoy the stunning views of the Lost Farm course and surrounding coastline and hinterland.
Lost Farm Lodge provides a stylish accommodation option for those looking to wake up right on course, with each suite only a short stroll to the Lodge Restaurant, Spa, Clubhouse and first tee.
Day 5: Golf at Barnbougle Dunes, Tasmania
Golf at Barnbougle Dunes (am) Barnbougle is now a name that represents two iconic golf courses, true golfing treasures for both the enthusiast and social golfer. This is a destination that resonates of the games connection to ancient Scotland and Ireland. Ruthless Marram Grass, wide open fairways and exquisite hole layouts make for an unforgettable challenge. With fresh Tasmanian air and the omnipresent echo of crashing waves, Barnbougle is the perfect golfing getaway.
Day 6: Golf at Barnbougle Lost Farm, Tasmania
Golf at Lost Farm Barnbougle Lost farm is a 20 hole Links Golf Course on Tasmania's North east coast. Officially opened on 10 December 2010, Lost farm sits adjacent to the Dunes, which opened in December 2004. Designed and built by world renowned US golf course design company Coore and Crenshaw, Lost Farm has quickly captured the attention of international golfers of all abilities. Within a week of opening, Lost Farm was rated in the top 10 courses in Australia by Golf Australia Magazine, and also entered U.S. Golf Magazines Top 100 List. The course is now positioned firmly as one of the icons in Australia golfing crown, rated # 3 in Australia by Australian Golf magazine (behind Dunes at #2), #23 in the world by U.S. Golf Digest and #72 in the world by U.S. Gold Digest and #72 in the world by U.S. Golf Magazine. Prizegiving and social get together.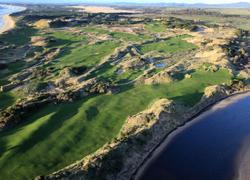 Day 7:
Travel Home Flight back to Melbourne airport to catch International flights Home. Options are available to stay another night to take in Melbourne.
TOUR PROVIDER
Gateway to Golf specialise in arranging golfing holiday packages to New Zealand.
We have over 10 years' experience in arranging golf tours so let us take the hassle out of organising your golfing adventure.
Individual and group packages are a speciality with sightseeing, accommodation and transfers, which can all be arranged and included in your New Zealand golfing holiday tour.
Please check out the golf courses and contact us for more details or to book an exclusive golfing tour with us.
Visit Website for More Info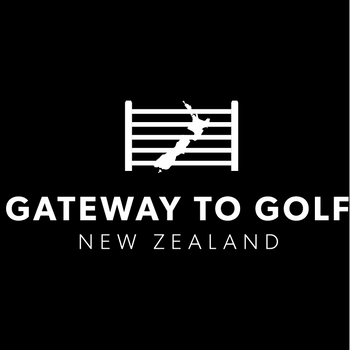 Enquire now for Melbourne/King Island/Barnbougle Golf Tour
Would you like to advertise your Golf Tour here?
Contact us at info@golfwarehouse.nz or call 0800 465 337
While every care is taken to ensure the quality and service experience of each tour operator listed, Golf Warehouse is in no way affiliated to any tour operators, and accepts no responsibility for any loss incurred